No End in Sight
---
---
Experience Infinity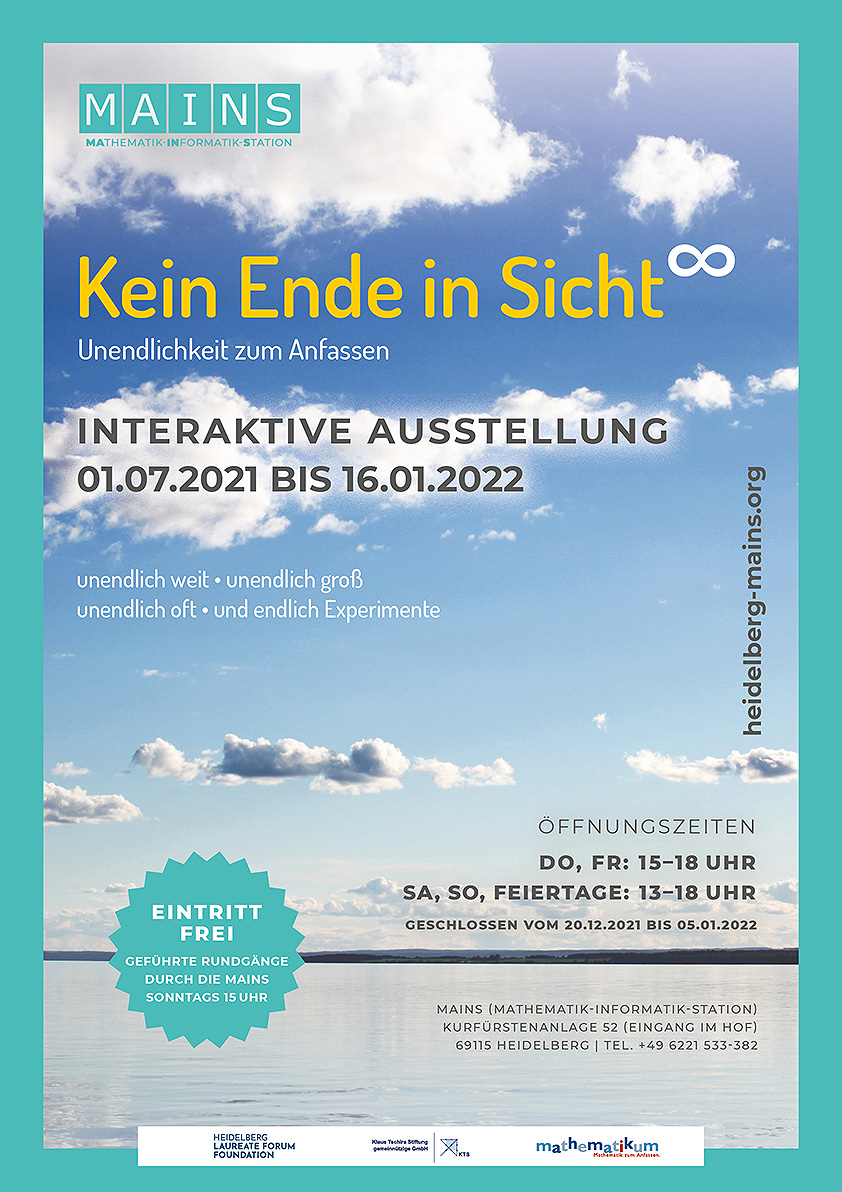 Every day we use words like infinite, without end or eternal. But how big is infinite? What exists in an infinite number? And how can we even contemplate inifinity? "Kein Ende in Sicht" (No End in Sight), the traveling exhibition from the Mathematikum Gießen addresses these questions and is visiting the MAINS until January 16, 2022 (closed December 20, 2021 – January 5, 2022). Over 20 experiments lead visitors through the phenomenon of infinity.
How many guests can fit in Hilberts Hotel?
How long will the hamster run in the wheel?
Will Achilles ever catch up to the turtle?
Can a tone continue to rise indefinitely?
Throughout the diverse and beautifully illustrated exhibition, visitors can take a fascinating trip through time and space. During the process, they will experience what possibilities mathematics provides to illuminate infinity and make it just a bit more comprehensible. The exhibition is in German.
"Kein Ende in Sicht" is an exhibition from the Mathematikum Gießen and is supported by the Klaus Tschira Foundation.
Guided tours every Sunday 3 p.m.
Further information

Venue:
MAINS
Kurfürstenanlage 52
69115 Heidelberg
Phone: +49 6221 533-382
Dates:
July 1, 2021 to January 16, 2022 (closed December 20, 2021 – January 5, 2022)
Opening hours:
Thursday and Friday 3 p.m. to 6 p.m.; Saturday, Sunday and holidays 1 p.m. to 6 p.m.
Admission:
free
Guided tours of the MAINS:
Sundays at 3 p.m.
Language:
German
Host:
Heidelberg Laureate Forum Foundation