The Fascinating World of Mirrors
---
---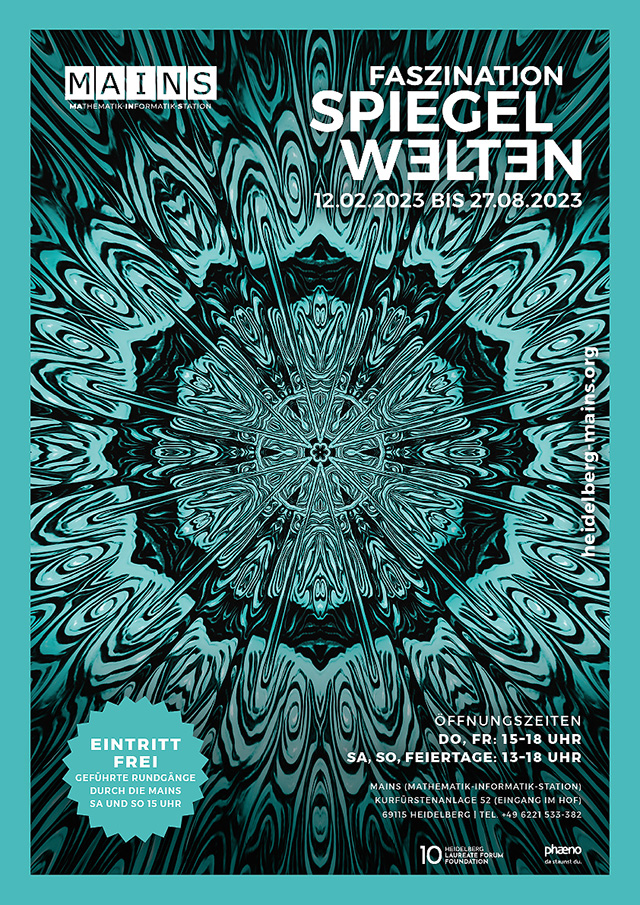 Looking at oneself every morning in the bathroom mirror, peering into a kaleidoscope or even gazing upon nature's own reflection in a clear mountain lake – mirror images are all around us and have been part of human life since the early days of man. From February 12 to August 27, 2023, we invited you to experience the interactive mirror exhibits by the Wolfsburger Science-Center phaeno, and dive into the fascinating world of mirrors!
How can we use mirror tricks to have a ghost appear and disappear in the Haunted House?
What kind of patterns can we create in the various kaleidoscopes?
Does our mirror image rotate along with the mirror?
What will you find in the Cube to Infinity?
Visitors ages 8 and up were able to explore the exciting world of mirroring and symmetry in mathematics from a fresh perspective, and unlock the surprising secrets of the world of mirrors.
"The Fascinating World of Mirrors", February 12 to August 27, 2023, Heidelberg MAINS, displayed in collaboration with phaeno Wolfsburg, where the exhibits developed by Technorama had been displayed previously.