Mathematics Informatics Station (MAINS)
Welcome to the
---
---
Experience and understand mathematics and computer science! In 2017, the Heidelberg Laureate Forum Foundation opened the MAINS, right near the Heidelberg central train station. Throughout the year, we offer various activities for all age groups such as interactive exhibitions, portrait gallery, film screenings, Science Notes, lectures and much more. Come and see for yourself how exciting mathematics and computer science can be! The MAINS also offers guided tours of the exhibitions for school classes and groups.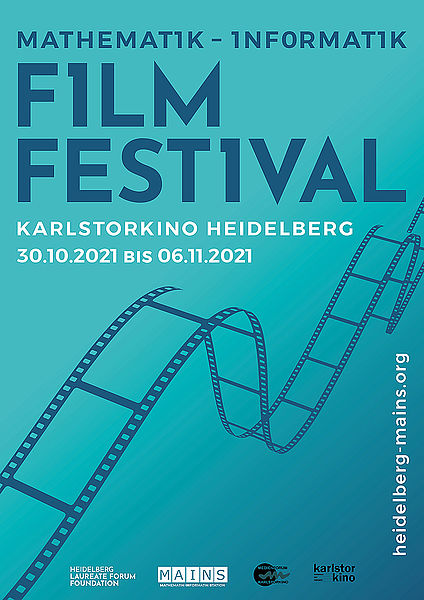 Film Festival
Mathematics – Computer Science
This year's Film Festival Mathematics – Computer Science takes place from October 30 until November 6. An exciting blend of films showcases diverse facets of mathematics and computer science as well as bringing the life and work of extraordinary scientists under the spotlight. An expert is on hand to introduce each film and to field questions after the screening.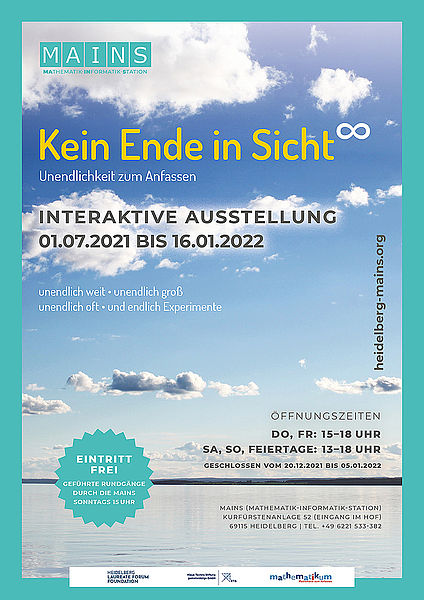 No End in Sight
Current exhibition
Every day we use words like infinite, without end or eternal, but what "infinite" really means remains a mystery. The German exhibition "Kein Ende in Sicht" (No End in Sight) of the Mathematikum Gießen invites you to follow the phenomenon of infinity through many interactive experiments.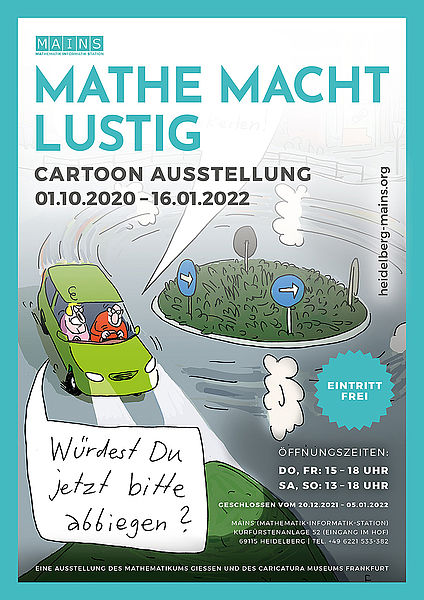 Cartoon Exhibition
At the MAINS until December 19
Math and humor, it sounds like hot and cold, like day and night, like plus and minus. But around 100 masterpieces by over 40 artists will be on display: There is another way! In the exhibition "Mathe macht lustig", top cartoonists from Germany, Austria and Switzerland take a humorous look at mathematics. Open Thursday to Sunday and on public holidays.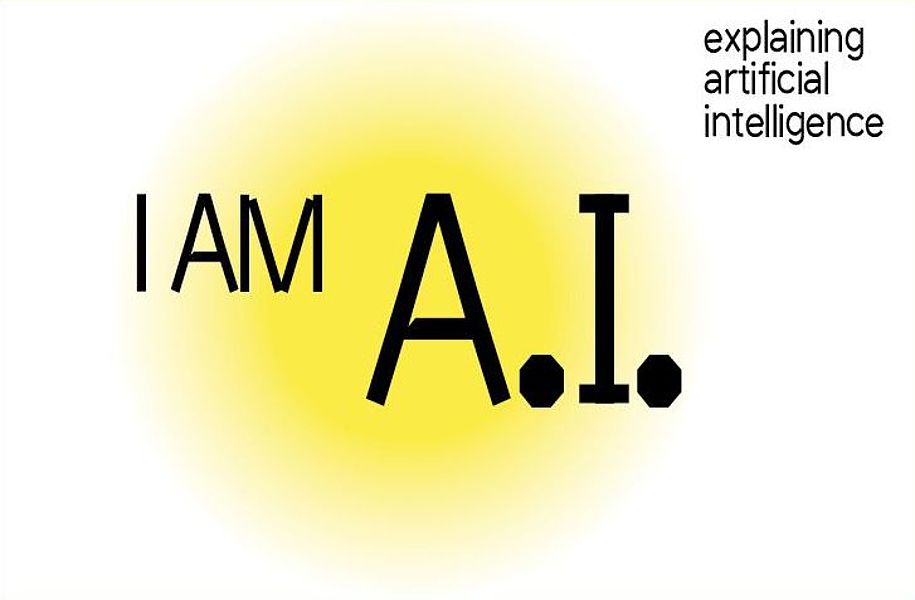 I AM A.I.
The exhibition's opening in the MAINS had to be postponed in response to the pandemic. "I AM A.I." takes an imaginative look at artificial intelligence and until the exhibition can be seen live in Heidelberg, the website www.i-am.ai allows visitors to take an interactive tour of some of the exhibits. The exhibition was developed and implemented by IMAGINARY and funded by the Carl Zeiss Foundation.