Women of Mathematics throughout Europe
---
---
A gallery of portraits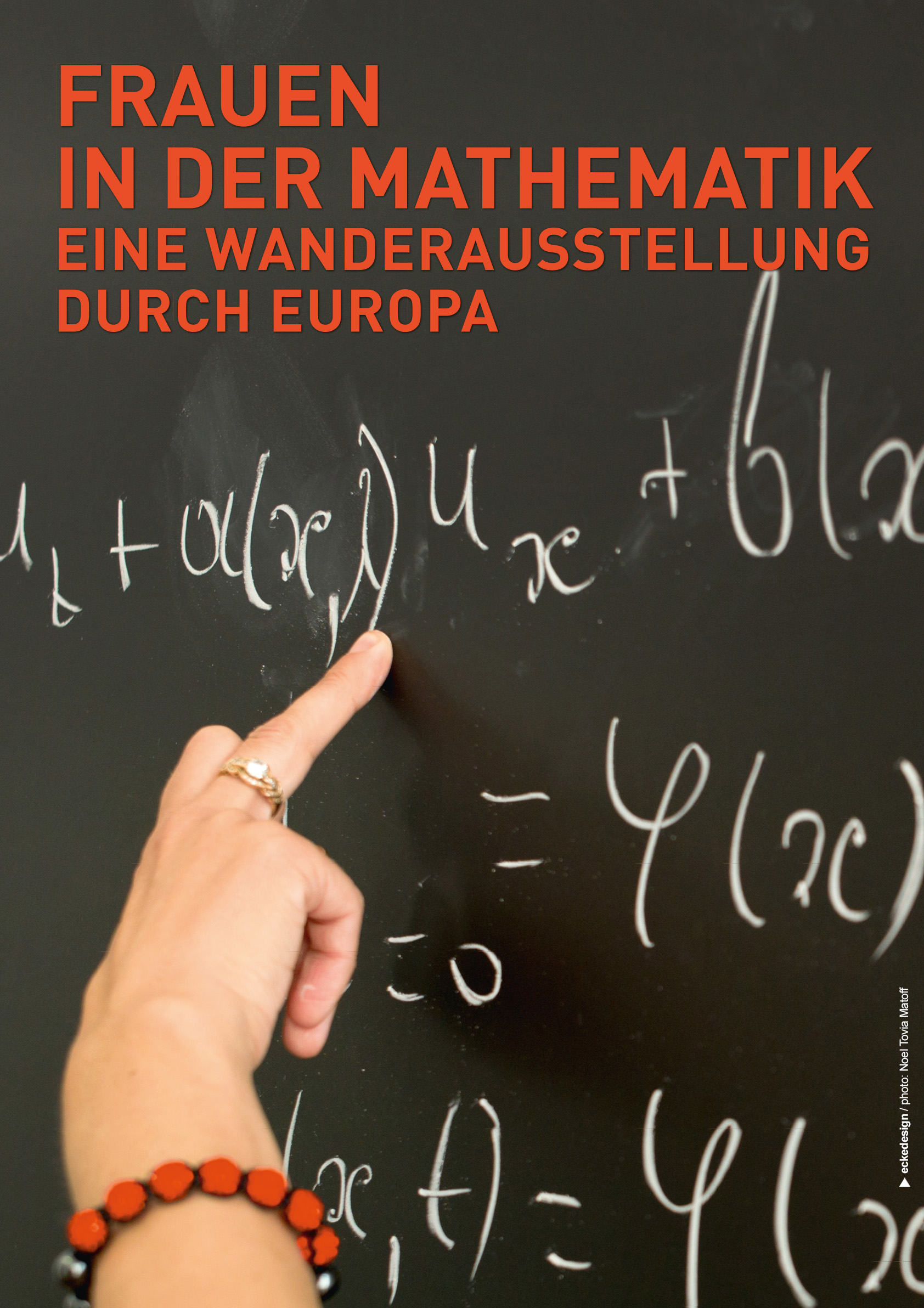 Entering the field of mathematics can be difficult, and women often face specific obstacles. Even today, it's challeging to make a career in the world of mathematical science, and the proportion of male and female professional mathematicians remains substantial.
Prompted by this underrepresentation of women, Prof. Dr. Sylvie Paycha launched the project "Women of Mathematics" and together with Sara Azzali, she interviewed 13 female mathematicians from all over Europe. In the interviews, the female scientists provided insight into "their" world of mathematics, their journeys through life, and shared their prospects for the future. As role models for young female scientists, they provide encouragement for others to make their own path.
The exhibition is composed of panels with portraits of the women taken by the Berlin photographer Noel Matoff. Biographical data, a short list of research topics, some excerpts from the interviews, and the "favorite formula" supplement the portraits.
The exhibition "Women of Mathematics throughout Europe" is based on an idea by Prof. Dr. Sylvie Paycha, Professor of Mathematics at the University of Potsdam.
Guided tours of the MAINS at 3 p.m., registration is not required.
Further information

Venue:
MAINS (Mathematics Informatics Station)
Kurfürstenanlage 52
69115 Heidelberg
Phone: +49 6221 533-382
Dates:
October 12, 2023 to January 31, 2025
(closed December 18, 2023 to January 3, 2024 and September 2 to 30, 2024)
Opening hours:
Thursday and Friday 3:00 p.m. to 6:00 p.m.; Saturday, Sunday and holidays 1:00 p.m. to 6:00 p.m.
Admission:
free
Guided tours of the MAINS:
3 p.m.
Language:
German/English
Host:
Heidelberg Laureate Forum Foundation