Konrad Zuse's Early Computing Machines
---
---
Early development of computers in Germany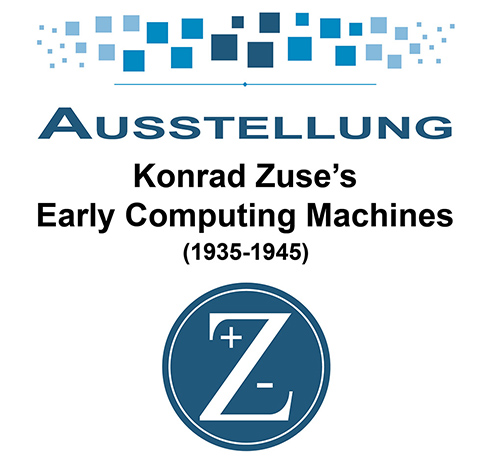 Accompanying the 4th Heidelberg Laureate Forum (HLF) was the fascinating exhibition "Konrad Zuse's Early Computing Machines" that showcased the early development of computers in Germany and portrayed Zuse's story in a way it had never been told before. Presented by the Heidelberg Laureate Forum Foundation (HLFF), this was the first time an exhibition supplemented the program and ran from September 17 to 22, 2016, at the Old University of Heidelberg.
Konrad Zuse was a German civil engineer, entrepreneur and pioneer, who is also considered the inventor of the computer. Visitors were able to follow his journey from his initial ideas, to the development of his machines and discover details of his early computers. A common thread throughout the exhibition was Zuse's concept of structuring computer architecture into layers of complexity, more commonly known today as microprogramming.
"Konrad Zuse's Early Computing Machines" was created by Prof. Dr. Dr. habil. Raúl Rojas, Professor of Computer Science at the Freie Universität Berlin, and his team especially for the HLFF. At center stage of the interactive English-language exhibition was the simulation of the Zuse machines, as well as an extensive Zuse archive. Experimenting with the various exhibits, which included a reconstruction of the Z3, made it possible to understand the mechanical circuits, plus a virtual visit to the Z1 in Berlin was available. The exhibits, including originals from Konrad Zuse's estate, were generously lent by theKonrad Zuse Museum in Hünfeld, the Heinz Nixdorf MuseumsForum and the Stiftung Deutsches Technikmuseum Berlin. In addition to the exhibition, excerpts were shown from a documentary about the computer pioneer that was directed by Mathias Knauer.
"Konrad Zuse's Early Computing Machines", September 17–22, 2016, Old University of Heidelberg (Senate Hall), initiated by Prof. Dr. Dr. habil. Raúl Rojas.